One of the first images, cropped and processed a bit to bring up the sphere of Mercury just a bit.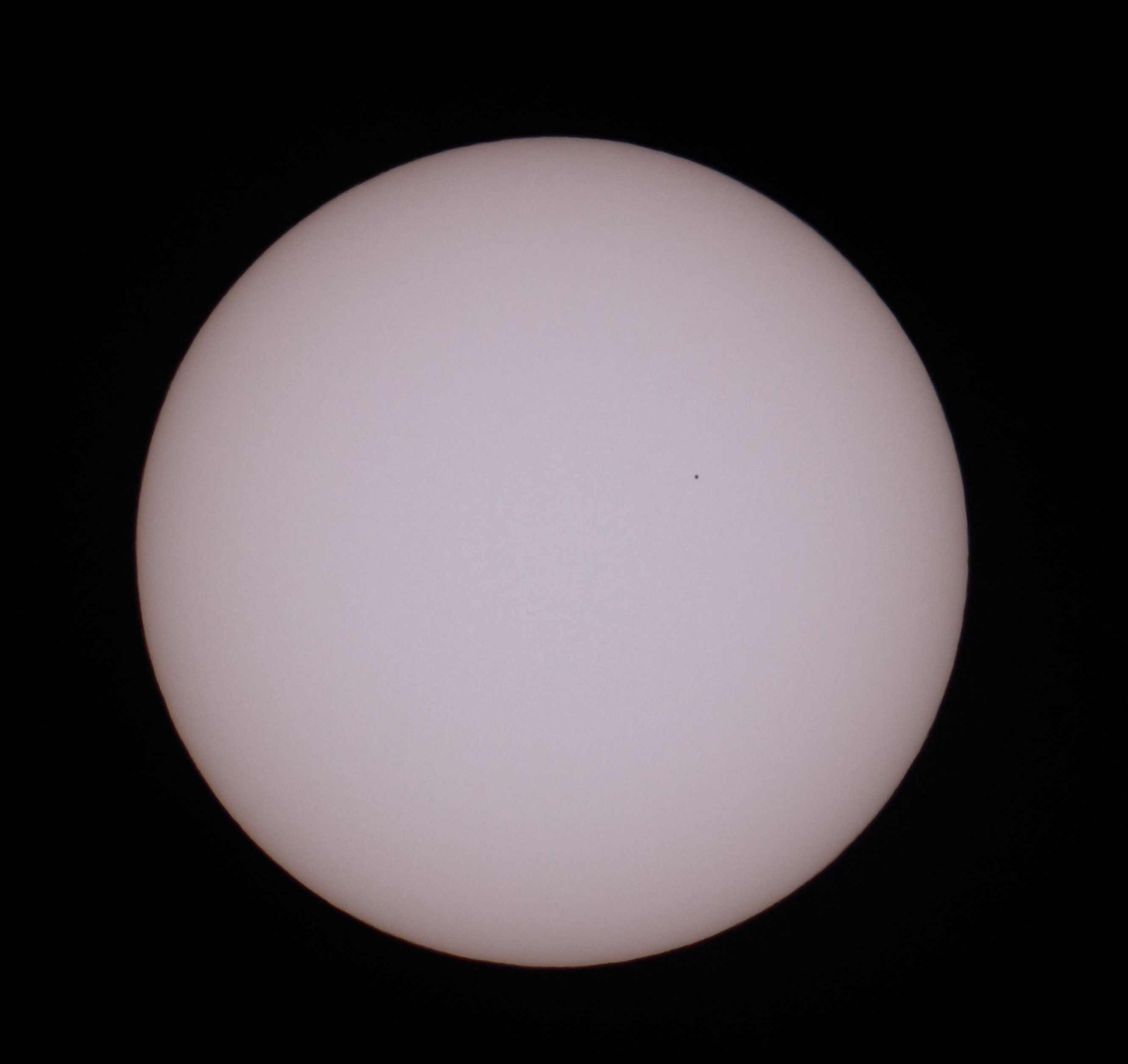 last little bight off of the sun, severely cropped.
telescope setup for the event. Orion Sky View Pro mount/tripod with drives, and Sky-Watcher ED80 (600mm) doublet, Canon rebel EOS T3i camera, and laptop in the forground on chair.Russ Klassen presiding.